Udaipur Vibes is an IT startup in Udaipur that designs and develops IT Solutions to help business collaborate and communicate more effectively. We specialize in web applications development, mobile app development, portals, e-commerce development, search engine optimization, digital marketing, graphic designing and strategy consulting and have satisfactorily served our clients locally as well as internationally.
We believe in quality, innovation and productivity. Our team is highly proficient and we believe we can help all our clients with their product development, software application, designing and promotion.
QUALITY  INNOVATION  PRODUCTIVITY
We offer static and dynamic website development services which includes introductory websites, job portals, e-commerce portal and others.
 Our Digital Marketing and SEO Expert does this for our client. We offer Search Engine Optimization (SEO), Search Engine Marketing (SEM), Social Media Marketing (SMM), Social Media Optimization (SMO), Email Marketing, Pay Per Click (PPC) etc.
Whether you need a creative logo, visiting cards, social media banners & posts, brochures, certificates, pamphlets, menus, customized calendars & photobooks, newsletters, mailers, power-point designs, invitation cards, portfolios, flex, stickers & labels, etc. our professional and skilled graphic designers are here to create your vision – or the vision you didn't know you wanted until you saw it.
We also offer various ERP solutions for hotels, industries, institutions, companies and organizations.
Please provide correct details, so that we can get back to you..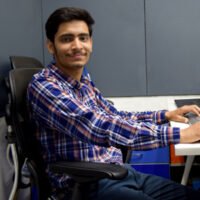 Ayush Vyas
Aparna Chakravorty
Mustafa Dalal

Ayush Vyas

Aparna Chakravorty

Mustafa Dalal